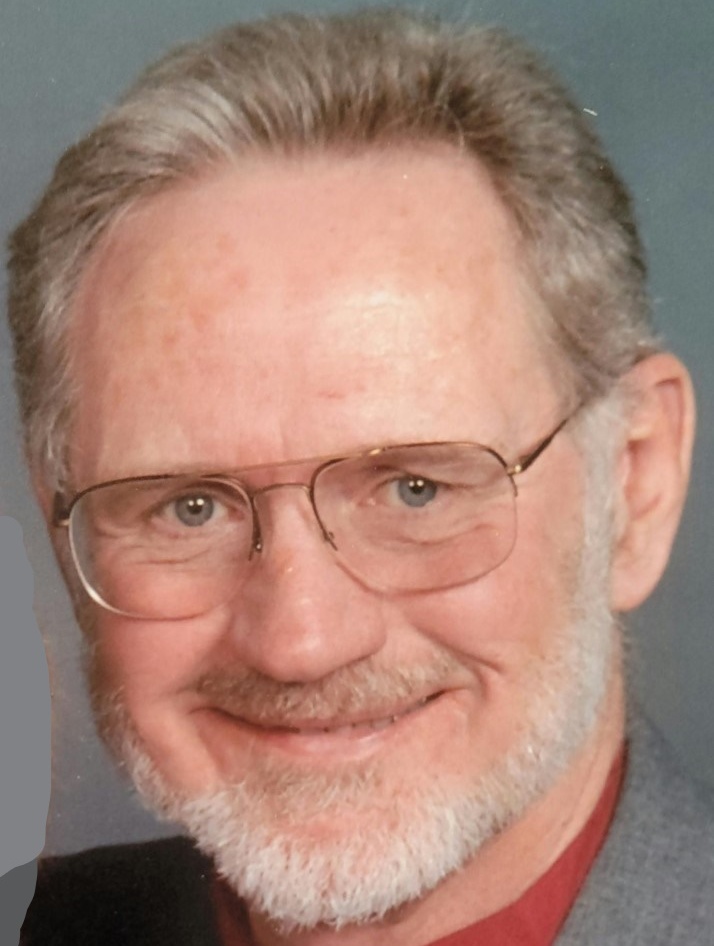 Rev. Nanke Richard Wiekert
Nanke Richard Wiekert was born on March 31, 1939 to Nanke Wendell and Ethel Marie (McComas) Wiekert in Morris, Illinois. He was baptized and confirmed at Bethlehem Lutheran Church, Morris.
After completing Morris High School he attended Luther College in Decorah, Iowa, earning a Bachelor of Arts Degree in History. In 1963 he enlisted in the United States Army and served three years, including one year in Korea. After his discharge he worked in industry near Morris for several years before enrolling at Wartburg Theological Seminary in Dubuque, Iowa, where he obtained his Master of Divinity Degree. He served his year of internship in Williston, North Dakota.
In February 1977 he was ordained in the Evangelical Lutheran Church of America. For nearly 30 years he served in Parish Ministry in eastern South Dakota. The four parishes he served were: rural Aberdeen (Scandinavia and Bethany), Centerville (Scandia and Immanuel), Redfield (Our Savior's), and Elk Point (Immanuel and Brule Creek). He always exhibited a loving, caring, and compassionate spirit, not only to the parishioners, but also extending to the members of the community wherever he served. He was willing to share his gifts for ministry and interest in theology. He brought to his worship sermons filled with humor and colorful illustrations and participated in worship band, playing guitar and harmonica. His innovative approach engaged the younger generations and supported many youth activities including church camps, youth conventions, bowling, roller skating, caroling, making lefse, and education programs.
His hobbies during this time included: riding motorcycle, flying small aircraft, writing poetry and prose, practicing photography (especially pictures of eagles), and traveling around the country.
On September 7, 1968 he married Arlene Christianson at Maple Lake Church, Fertile, MN. They were blessed with three children: Nanke John, Christopher, and Sarah.
In July, 2006 he retired from Parish Ministry and moved to the Twin Cities to be closer to family. During the coming years he greatly enjoyed watching his grandchildren. He took up watercolors, painting many beautiful pictures, including of the places where he visited. He was a member of the Senior Choir at Shepherd of the Valley Church in Apple Valley, touring with the choir on the trip to Italy. He worked eight years with the Minnesota Twins Guest Services, (where he was often recognized by former parishioners), and served as a volunteer at the Minnesota Zoo. He also gave much time and effort in his genealogy. He and Arlene made several trips to Europe, meeting new relatives and following up on his family's history. He was proud of his German heritage and served on the board of Ostfriesen Genealogical Society of America (OGSA) for several years.
Survivors include his wife and best friend, Arlene, three children: Nanke John (Tanya Everett), Sioux Falls, SD; Christopher (Courtney), Lakeville, and Sarah, Eagan; two grandchildren, Chloe and Nolan Wiekert, Lakeville; one sister, Nita (Michael) Kinney, Carol Stream, Illinois. A number of cousins, nephews, nieces, and in-laws and many friends, past and present, also survive.
He will be welcomed into heaven by those who preceded him in death, including his mother, father, and infant brother, Paul David.
Pastor Wiekert passed away, surrounded by family, on Thursday, March 18, 2021 at the University of Minnesota Medical Center, Minneapolis, after a long and courageous battle with melanoma.
A Memorial Service will be determined at a later date. He will be greatly missed. Blessed be his memory.