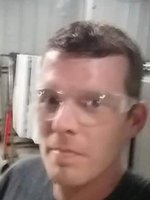 Robert Paul "Bobby" Poirier
Robert Paul Poirier, 42, passed away unexpectedly at his home in Duluth, MN on the evening of January 17th, 2021. Bobby was born to Robert H. and Susan (Strassburg) Poirier on December 27th, 1978 at St. Mary's hospital in Duluth, MN. He attended Central High School and had a broad and diverse employment background Electrolux in St. Cloud MN, roofing, Cirrus Design as an assembler, and as a deck hand on one of the famous tug boats in Duluth Harbor. Bobby was drawn to any machine that moved, but he especially enjoyed driving and working on his cars, and had a natural talent for mechanics and making things run better. And if cars were his first love, animals, especially dogs, were his second. He had a special relationship with his dog, Shelby. The two were rarely seen apart from each other. It was this affinity for all of God's gentle creatures that defined, more than anything else, who Bobby was. He had a kind and sensitive heart, and felt most at home around those he counted as kindred spirits.
He was preceded in death by Grandma Betty Costley, Grandma Georgia (Hughes) Poirier, Grandpa Robert F Poirier, Aunt Mary (Poirier) Taylor, and his beloved dog Shelby.
Bobby is survived by parents Robert and Susan, step dad Joe Pucuski, Aunt Janice (Strassburg) Wagner, Uncle Robert Strassburg, many cousins, and best friend Brad Neally.
Bobby's ashes will be scattered at a place in Florida where he loved spending time with Grandpa Robert and Grandma Georgia. Due to the COVID-19.