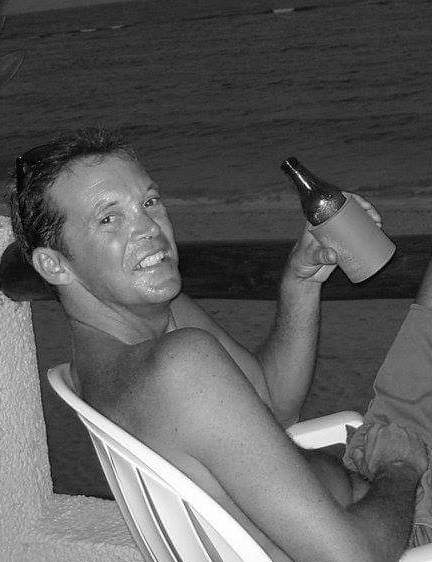 Steve Milton
Steve Milton (aka Milts, Milty, Steaver Beaver, Beave, and Bev, among countless others) left us on October 21, 2020 after a battle with COVID.
Born on August 1, 1966 in Stillwater, MN to the late John Milton and Betty Wolf, he embraced his Jan Brady status as the middle child. As a kid, Milts perfected the middle child art of torturing his younger sister, Libby and embarrassing his older brother, Jay. His childhood in picturesque Stillwater in the '70s/80's was marked by summers on the St. Croix river, bike rides all over town, sports of all kinds in the Fritz Backyard Arena, kickball games in the neighborhood yards, wood forts in the ravine, blanket forts in the loft, ice cream at Art's, and general shenanigans.
When the family moved to North St. Paul at the start of his sophomore year, he met Heather (Johnson), his way, way better half. They married in 1987 and although this cannot be confirmed, it was at that point that God anointed Heather a true saint, putting up with his general orneriness and managing all facets of his everyday life. As The Beave once said when asked a question, "You know, that's not really my forte…..um, come to think of it, I don't really have any fortes. You'll need to ask Heather." Heather was his Sherpa – packing, running, directing, coordinating everything he did. In fact, that was his very affectionate nickname for her and it was right on the money.
He attended Dunwoody Institute out of high school and quickly became a Master Electrician. He worked for a couple of electrical contractors until he became the Electric Superintendent for the City of North St. Paul.
Milty was a bit of an ornery guy, and to his credit, he knew it and embraced it. When he was in the hospital, his nurses loved his spirit and fight. When asked by one of his nurses to flash a thumbs up if everything was okay, he instead flipped her the bird. Once while he and his oldest son, Zak were playing blackjack at a hotel casino, where Zak was out of money and Bev had a big stack of chips in front of him, he let Zak know that "at least the pool is free and might be the best place for you." Younger son Jake fondly (?) recalled the time that Milty told him to fetch his snow skiis for him after an epic wipeout that left his stuff scattered all over the hill, yard-sale style.
But he was also the world's biggest softy. If you knew him, he knew this about him. His heart was huge. He was quick with a critique or opinion, but even quicker to back off and agree with you. Despite being hard headed, he simply loved people and wanted to get along with everyone. He was an amazing listener that took great interest in everything you had to say. To Heather's chagrin, he also brought home every animal he ever found, sometimes using the excuse that "this cat just jumped into my work van."
He loved to travel and meet people. Not really a fan of tourist attractions – he once said "I have no interest in seeing the world's largest ball of twine" - he and Heather (and often Zak and Jake) would travel to smaller eclectic places where they could easily walk and visit local restaurants, bars and generally meet and chat with the locals. And when you knew Milts, you liked him instantly. It's a cliché, but for Bev there were no strangers – only friends he hadn't met yet. He was also a Minnesota Super Fan, and spent countless hours swearing at his TV while watching the Vikings and Twins.
Steve is survived by Heather and their boys Zak (plus his wife Britt) and Jake; his mother Betty Wolf, stepfather Jim Wolf, stepmother Jean Milton; brother Jay Milton (his wife Jennifer and daughters Hannah and Coan); sister Libby Tabaka (her husband Jason, daughters Ellie and Jill and son Charlie).
A private service will be held due to the pandemic. As The Beave had a huge gaggle of friends (remember, everyone was one), a larger memorial service will be held in the summer of 2021.
In lieu of flowers, Heather asks that donations be made to the Hope Lodge in Rochester, a home away from home for cancer patients and their caregivers.
https://www.cancer.org/treatment/support-programs-and-services/patient-lodging/hope-lodge/rochester-mn/support-us.html