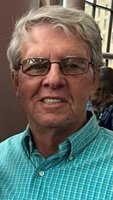 Granville Edward Lewis Jr.
"A father is neither an anchor to hold us back, nor a sail to take us there, but a guiding light whose love shows us the way."
Unknown
If you asked a hundred people who Granville Edward Lewis Jr. was, you'd get many different stories. He was greaser back in the day. A superb dresser who loved Ralph Lauren Polo and Gant. A charmer and a rebel. The best walleye fisherman in the world who always caught the biggest fish. A bowler who always took down the splits AND threw strikes. A carpenter and framer. A machinist. A business owner. A social butterfly. A cinema afficionado. The race car driver with the most supped up car. A baby and a dog whisperer. An old-time dancer who could have competed on Dancing with the Stars with his unique dance moves. A family protector. Most importantly he was a husband, a father, a grandfather, a brother, a son, and a friend to everyone. Granville had a heart that was big enough for all the love he gave freely to those around him. There was never an expiration date on the love he shared with those in his life.
Granville was all those things and could share a humorous and many times unbelievable story about every one of those things! He loved to share stories, especially stories that could make loved ones laugh so hard they would cry. His laughter and smile were contagious. Granville would always see the positive side of any unfortunate happening and turn it into something good and in the process create another story to share another time. Granville's life-long bonds to his family and friends were strong in his heart. All of Granville's relationships mattered to him, and he never held a grudge or stayed angry with anyone. He was able to forgive and believed life was too short to hold anger towards those you love.
Granville was born in Duluth, Minnesota on April 23, 1946, to June Gamble and Granville Edward Lewis Sr. Granville grew up a middle child with three older sisters, Mary, Loretta and Claudia, an older brother Lanny, and a younger brother Mike. In February 1966, Granville married Beverly Moe, and was married for 37 years. Together they raised three children, Michelle, Jason and Nicole, and resided in Monticello, Becker, and Milaca.
Granville Edward Lewis Jr., passed away peacefully on Friday, September 25, 2020, at the age of 74. After living with Lewy Body Dementia for 5 years, and courageously fighting the debilitating results of this disease the last several months, Granville died peacefully to beautiful pink and orange sky as the sun set.
Granville was preceded in death by his parents June and Granville, his brothers Lanny James Wirth, and sisters Mary Foss and Claudia Bast. He is survived by his children Nicole (Lewis) Thorp and Desmond, Jason Lewis and Jamie, and Michelle (Lewis) Friedrich and Derrick; grandchildren Graham Thorp, Grayson Thorp, Ethan Thorp, Reggie Lewis, Gabrielle Lewis, Darion Lewis, Emma Cook, Mike Cook, Kamryn Friedrich and Tucker Friedrich; and great-granddaughter Nora Cook.
A special thank you to the caretakers and staff at Bridgewater Assisted Care Facility in Hanover, MN. We are forever grateful the wonderful care Granville received during his 16-month stay at Bridgewater.
A service for Granville is planned for Friday, October 9, from 1:00 pm to 2:00 pm. The service will be at St. Michael Catholic Church, 11300 Frankfort Parkway NE, St. Michael, MN. A Celebration of Life for Granville is planned for Saturday, October 10, from 1:00 pm -5:00 pm at the residence of Jason and Jamie Lewis at 20071 Nowthen Blvd NW, Nowthen, MN. All are invited to attend the St. Michael Catholic Church service on October 9 and Celebration of Life service on October 10.