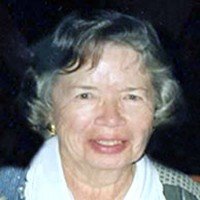 Agnes Marie Page
Page, Agnes Marie 97, died Monday, May 11, 2020. A resident of Augustana Chapel View in Hopkins, she appreciated the love and care from their staff.
She was preceded in death by her husband of 72 years, Clayton P. Page. Marie was a graduate of Abbott Hospital nurses training and earned an RN degree during World War II. She is survived by her children: Cindy Pudwell (Bill); Graydon Page (Shelley); and Tracy Kramm (John). She had seven grandchildren, 5 great-grandchildren; a brother Stephen Ward McCann; a niece and nephews.
A sweet, great lady - she will be sorely missed.