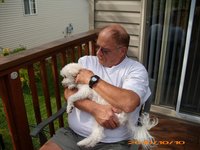 Thomas Richard Kuleck
Kuleck,
Thomas R.
Age 73, of Woodbury, passed away on October 18, 2019. Survived by loving wife, Irene; children, Zach, Matt, Jessica, & Kevin; grandchildren, Alec, Kole, Chloe, Kora, Rylan, Lindsey, & Landon; other relatives & friends.
Visitation on Tuesday, October 29, 2019 from 9 AM to 12:30 PM at the Cremation Society of MN (1979 Old Hudson Rd, St. Paul). Interment at Ft. Snelling National Cemetery after the visitation at 1:30 PM, Assembly Area #2. Memorials preferred.